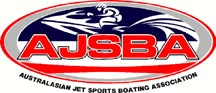 AUSTRALIAN JET SPORTS BOATING ASSOCIATION (AJSBA) ANNUAL GENERAL MEETING
The AJSBA would like to announce our Annual General Meeting as follows:
2pm Saturday 12th August 2017 Southport Community Centre, Meeting Room G4 Gold Coast QLD
Committee positions are filled via self-nominations which are then voted on by the current AJSBA membership. The following positions are open for nomination:
President
Vice President
Treasurer
Secretary
Media Liaison
General Committee.
We welcome your nomination. Please contact the Secretary for a Nomination Form and forward all nominations to
secretary@ajsba.org.au
.
Nominations close at 5pm on Friday 28th July...
Read more