2017 Australian WaterCross Championships 28-30 April
The AJSBA is proud to announce that the 2017 Australian WaterCross Championships will be held on 28-30 April as part of the 'Lifestyle on Water' Festival at Redcliffe in Queensland (approx 45 minutes from Brisbane).
The Festival includes the Inaugural "Moreton Bay Madness" Fishing competition, marine & boat expo, jet-ski racing, pop-up restaurants, food & wine expo, live music, static displays, on water demonstrations and an interactive community ground festival held in conjunction with potentially Australia's largest Catch & Release Eco-fishing competition with over $250,000 in Prizes to be won and given away.
The Austackle Moreton Bay Madness – catch & release fishing competition presented by Festival Guest Paul Burt, Channel 7 personality. Including prize giveaways.
The Moreton Bay Marine & Boat Expo – including on-water demonstrations and displays.
The 2017 PWC National Closed Course Titles – in multiple classes of Jet Ski racing with local and International competitors competing for the coveted titles.
Live Music – with Guy Sebastian, local artists and special guests.<
Food & Wine Expo – including celebrity cooking demonstrations and the festival signature dishes Bucket "O" Prawns & Bucket "O" Bugs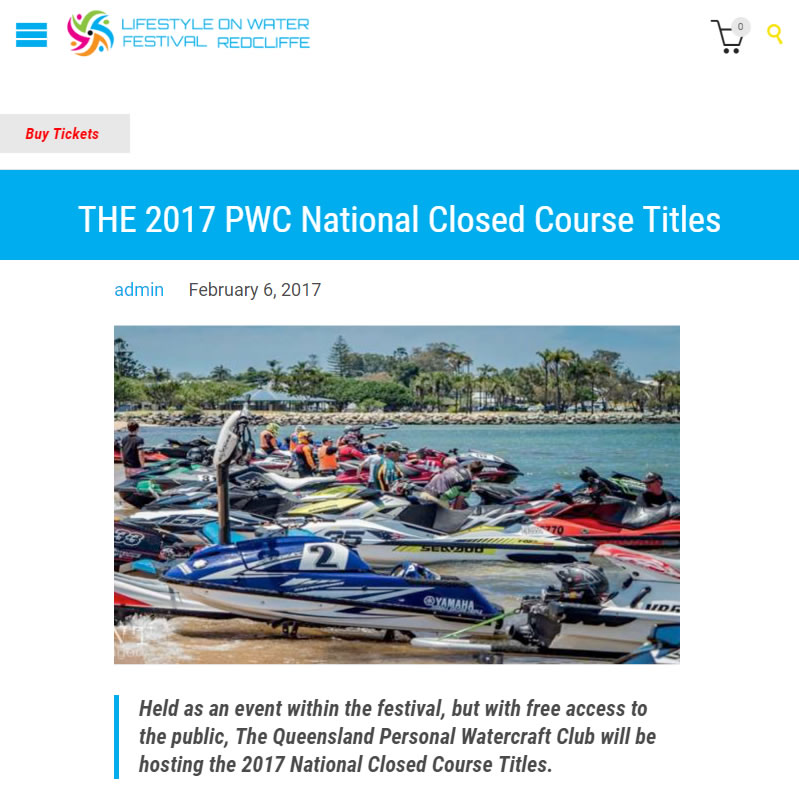 Redcliffe_Festival Guide_March 2017 – PDF
Click here for more info Lifestyle on Water Festival Redcliffe website