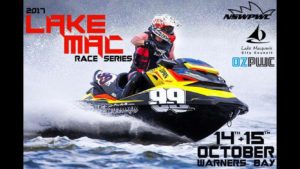 The inaugural 2017 Lake Macquarie PWC Race will attract Australia best PWC racers to the shores of Lake Macquarie NSW. Catering for both Endurance and Circuit formats, the event will be the first on the 2017/18 Australian racing calendar.
The event will be delivered in conjunction with the Lake Macquarie Big Weekend, which includes other key attractions like the Offshore Superboat races, Matt Hall Air show, and various foreshore markets, activities and attractions
Below please find Entry form and Competitor info pack.
Please email entries to:  lakemacpwcrace@gmail.com
2017 LMPWC Race Event Entry Form