AJSBA AGM: Agenda of Meeting 12 Aug 2017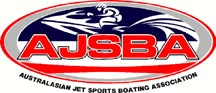 AUSTRALIAN JET SPORTS BOATING ASSOCIATION (AJSBA)
AGM – Agenda of Meeting
Date of Meeting: 12 August 2017
1. Introduction. Reminder voting by members only (life or licence holders).
2. Minutes from previous AGM accepted.
3. Presidents Report (Ross Moore).
4. Treasurers Report (Paul Leven).
5. Secretary's Report (Susan Lamprecht).
6. AJSBA Committee Nominations and Acceptance
EXECUTIVE President – Justin Windsor
Vice President – Robert White
Treasurer –
NON-EXECUTIVE Secretary – No nominations, to be recruited.General Committee – Handover to new executive officers in conjunction with outgoing executives.
7. Mark Glew Race in NSW.
8. Rob White – Spark Class.
All members, industry representatives and interested community members are invited and encouraged to attend. We look forward to seeing you there.