AJSBA Annual General Meeting – Sat 12 August 2017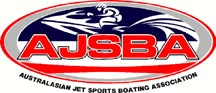 AUSTRALIAN JET SPORTS BOATING ASSOCIATION (AJSBA)
ANNUAL GENERAL MEETING
The AJSBA would like to announce our Annual General Meeting
as follows:
2pm
Saturday 12th August 2017
Southport Community Centre, Meeting Room G4
Gold Coast QLD
Committee positions are filled via self-nominations which are then voted on by the current AJSBA membership. The following positions are open for nomination:
President
Vice President
Treasurer
Secretary
Media Liaison
General Committee.
We welcome your nomination. Please contact the Secretary for a Nomination Form and forward all nominations to secretary@ajsba.org.au.
Nominations close at 5pm on Friday 28th July 2017 for announcement on Monday 31st July 2017.
Voting on committee positions will occur at the Annual General Meeting. Current members of the AJSBA are eligible to vote. Should any member be unable to attend but wish to vote, please contact secretary@ajsba.org.au to submit an absentee vote.
Please send any agenda items to secretary@ajsba.org.au.
All members, industry representatives and interested community members are invited and encouraged to attend. We look forward to seeing you there.